This page is under construction. The Tempest is currently expected to be released in January.
Kit Deal
Pick your Tempest kit and get a 20% off discount on any corresponding accessory. Plus, every kit purchase comes with a bonus Leather Case as standard!
Take a peek at our color gallery for some seriously awesome variations!
Tempest Gallery
How do I receive the kit deal and Leather Case?

To activate the discount, simply add one of the kits to your cart. Any additional products in the Tempest Accessories category can also be purchased at a discounted price.

The Leather Case is automatically included in your order when you purchase a kit. It will not appear in your shopping cart and does not require manual addition. The metal tag color will match your Cooling Unit.
What are the differences between the Sleeves?

Radiator Sleeve:
Made with durable titanium, our most tactile sleeve is virtually indestructible, provides excellent cooling performance and flavor while remaining cool to the touch. The additional locking grooves improve the connection between the Sleeve and Bowl, leading to even easier Cap removal. Plus, it's a breeze to clean by soaking.

Wood Sleeve:
Wood stays cool to the touch, but offers slightly inferior cooling and can't be soaked for cleaning.

Glass Sleeve:
Our Glass Sleeve is now made with thicker borosilicate for superior durability. Enjoy exceptional taste and performance, along with effortless cleaning.
What else is included in the kit?

Direct Tube
Secondary Cooling Unit
Replacement o-rings (X pcs)
Mesh screen for the Bowl (5pcs)
Leather Case
Is there more customization available?

If you'd like to further customize your order (e.g., change the color of a part), please leave us a comment in the order note section of the cart. Kindly specify exactly what you would like to have changed, and we'll be happy to assist you based on availability.
Experience the power of ball vapes in a compact pen-size design.
36g
Lightweight Titanium
Crafted from Grade 5 Titanium for superior durability and pure flavor.
90x
Zirconia Balls
Our thermal matrix uses Zirconia ceramic balls for maximum flavor and heat retention.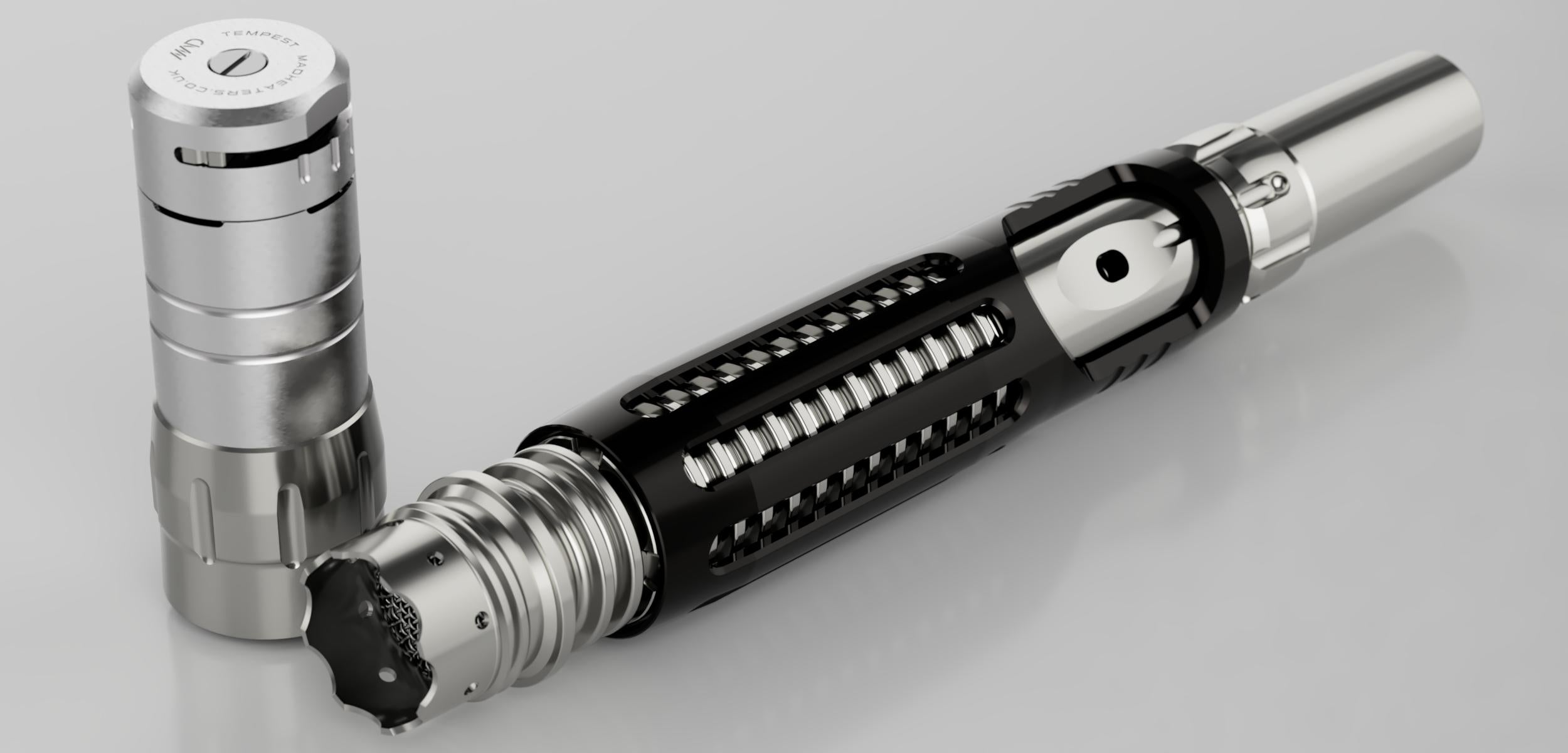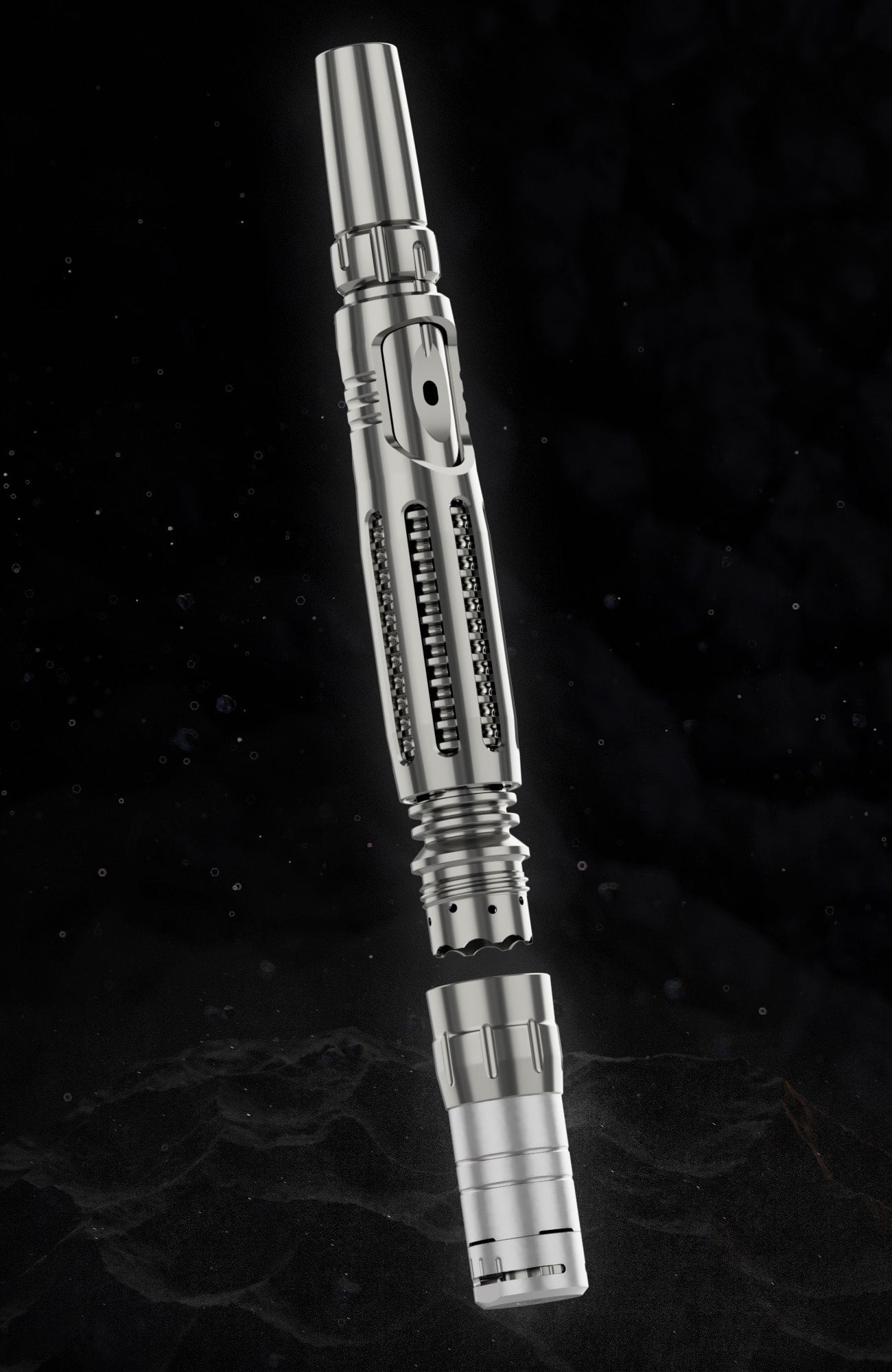 Lockable Spinning Mouthpiece
The Tempest is a breeze to use with a lighter thanks to it's built in smooth-spinning mouthpiece. Using an induction heater or just want it fixed? You can simply lock or unlock the mechanism with a quick o-ring adjustment.
Customizable Airflow and Vapor Path
Personalize the balance of cooling and flavor with the adjustable airflow and vapor path.
Variable Bowl size
0.085g ~ 0.15g / 0.5cc - 0.8cc
Adjustable Air Intake
Description
Visual and Click Temperature Indicators
Description
Tempest Accessories
View all
Sold out
Sold out
Sold out